Author: John Green
Genre: Contemporary, Young Adult, Romance
Cover Rating: 5/5
I loved that this cover is so simple yet has so much meaning in it. Just Smoke. All I have to say is that this it is so aesthetically and metaphorically beautiful. Quote:
"'Y'all smoke to enjoy it. I smoke to die."
Goodreads Summary:
Before. Miles "Pudge" Halter is done with his safe life at home. His whole life has been one big non-event, and his obsession with famous last words has only made him crave "the Great Perhaps" even more (Francois Rabelais, poet). He heads off to the sometimes crazy and anything-but-boring world of Culver Creek Boarding School, and his life becomes the opposite of safe. Because down the hall is Alaska Young. The gorgeous, clever, funny, sexy, self-destructive, screwed up, and utterly fascinating Alaska Young. She is an event unto herself. She pulls Pudge into her world, launches him into the Great Perhaps, and steals his heart. Then. . . .
After. Nothing is ever the same.
Spoiler Free Review:
This has been a long time coming. I don't typically pick up contemporary books, but I have to admit John Green is truly a brilliant author. Whenever I read his books I am always blown away. I think the truly first contemporary book I ever read was The Fault i Our Stars and at the time I only read it because everyone was telling me to and I wanted to before the movie came out. That books made me cry so much, but it was written so beautifully and I loved all of the quotes in it. I was so glad that I had decided to read it. Then the next book I read was Paper Towns when I was 20. I read it because we were having a John Green week in my Young Adult Literature class. I had also been wanting to read this book for awhile and the movie was coming out around then. I loved his writing once again.
So, I read this for my read a small book challenge in the ISATRAT. This book was totally not what I would have expected. I mean having read John Green before I was expecting it to have something dramatic happen in it. I mean in the past we have had cancer and people disappearing. Though the majority of the storyline was always surprised me.
We had the main character Miles who had been going to a public school, but he was going to be a junior and wanted to go to the private school that his father attended. He was searching for the "Great Perhaps," I mean I think there is a point in everyone life where they want some adventure. I love the idea of a great perhaps, I think that most people say they want something like this then they just get trapped in their life. They will get trapped in the never ending cycle that they call their life. Miles wants to end his never ending circle and do something exciting, which he is hoping to find at Culver Creek Boarding School. This is where he finds exciting and interesting Alaska Young.
I have mixed feelings about this book. I mean overall I think it is a very good book, John Green is an amazing writer. Though there were a couple things I didn't like. The main thing is that I thought that the before section (not giving anything away) should have been longer. I didn't like that it was pretty much split in half, I just thought the end felt a little like he had to make it longer at some parts. Though even with that one little complaint I think the novel still flowed very well.
I love that at this boarding school you got to experience the different kind of characters. You had the preppy kids, which were known as weekday warriors. The scholarship kids and weekday warriors were constantly in a prank battle with each other. It was refreshing for an author to include the scholarship kids. Whenever you say boarding school all people ever think of are rich snotty teenagers. People never think of the scholarship kids who work very hard to be there. I like how John displays the daily struggles they go through and the hard past that they come from.
I read recently that Alaska was actually based on a girl that attended the same boarding school as John. I love when authors include things that happened in their real life. I feel that when they do this it just feels more sincere and more heart goes into it. This is one thing that you can typically find more in contemporary reads since it is hard to include real life things in fantasy books. This is why I will still read contemporary books, they are just so heart felt and you can truly feel the struggle and how heart felt they were in writing the novel. This book had sad parts, happy parts, and everything in between. You really get to feel for the character, you almost feel as if you are experiencing their struggles in life with them.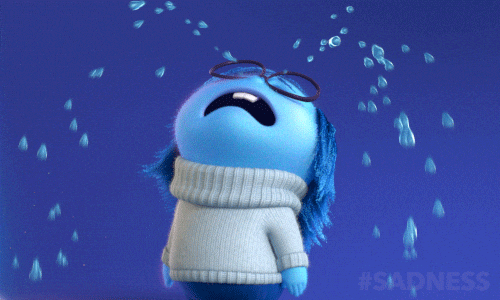 If you like contemporary books, read this. If you want a sad book, read this. If you like John Green, read this. If you want to understand the struggle that many teenagers go through, read this.This is a wonderful book for anyone willing to take the time to experience this novel. Please go read it!
End note: Is it just me or does John Green love to put cigarettes into his novels?
From your local bibliophile, until next time!
Go check out my YouTube: thebookinstruments
Twitter: bookinstruments
Instagram: thebookinstruments
Personal Snap: mikaylakennaugh