2019 had just started and I decided that I would set some reading goals!
Reading Goals
1. Goodreads Goal: 100
I set my Goodreads goal at 100, but I realistically want to read more. I read 150 last year, but I really slow down at the end because I started managing a bar in October. So I set it lower because I want to meet the goal and not be disappointed if I don't.
2. Read Classics
Whenever I mention that I love reading, people always ask me about my favorite classics. I have read Frankenstein, Northanger Abbey, and To Kill a Mockingbird. Therefore I feel like I should fix this so I can answer properly.
I own a ton of classics because my sister has read many of them. Some of the ones on her shelf are Wuthering Heights, Pride & Prejudice, Dracula, Sense and Sensibility, Oliver Twist, The Scarlett Letter, and much more.
3. Read More Adult/High Fantasy
I would have to say my favorite genre and one I read the most is Fantasy. I have never really read any adult fantasy and only a couple high fantasy. Some books that I want to read are Lord of the Rings, A Discovery of Witches, Outlander, Graceling, and Eragon.
4. Read and Finish More Series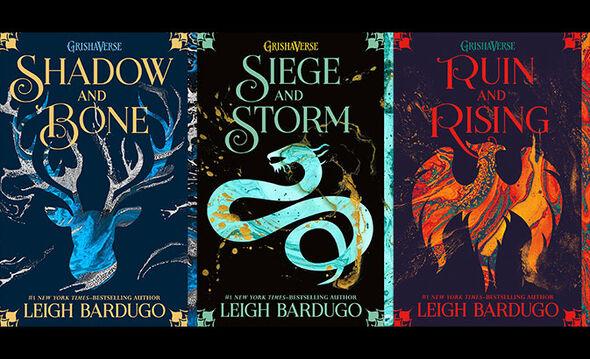 In 2018, I started multiple series. Some series that I finished in 2018 were Warcross, Throne of Glass, Flame in the Mist,  Daughter of the Pirate King, To All the Boys I've Loved Before, and The Wrath and the Dawn series. So, my goal is to finish some series such as The Dark Artifices, The Selection Series, The Grisha Verse series. I have heard amazing things about the other books in these series and cant wait to finish them out!
5. Write
I love writing and don't do it enough. In 2019 I want to try to dedicate a couple hours a week to writing. My problem is that I always think of too many ideas and don't sit down long enough with one specific idea. I will make a schedule and finally write!
6. Read More Graphic Novels
I have read a few graphic novels in the past and really enjoy them, but tend not to pick up more. So I want to make it a goal to at least read one graphic novel this year. Some graphic novels that I want to read are Sabrina, Maus, and Buffy.
Blog Goals
Review More Books
I read a lot, but I tend to not post as many reviews as I should. I want to try to always write a review after I read a book, no matter what. I also want to try to expand my horizons and try to get more books to review in 2019.
2. Do More Tags
There are a ton of tags that go around the book community constantly. I only do one here and there, but I want to try to do one at least once a month. I also want to try to keep up with all the tags that are being released.
3. Talk to More Bloggers
I am literally the worst at talking to fellow bloggers. I want to try to be better about commenting on other peoples posts and talking to people on twitter and Instagram. I am the worst at it, but I hope to get better.
4. Set a Schedule
I am not always the best at posting and forget constantly. Since this is a problem of mine I want to make a schedule to keep myself on track. I will also try to schedule out blog posts and prelim videos for my youtube.
5. Prioritize ARC's
I received a ton of ARC's at BookExpo last year, but forgot about some and didn't post a review on time. Since this was the case I want to prioritize my arcs and make sure to read them weeks before they come out.
2019 is going to be a great reading year!