Reign the Earth
Author: A.C. Gaughen
Genre: Fantasy, Young Adult
Goodreads Summary:
Shalia is a proud daughter of the desert, but after years of devastating war with the adjoining kingdom, her people are desperate for peace. Willing to trade her freedom to ensure the safety of her family, Shalia becomes Queen of the Bonelands.
But she soon learns that her husband, Calix, is motivated only by his desire to exterminate the Elementae—mystical people who can control earth, wind, air, and fire. Even more unsettling are Shalia's feelings for her husband's brother, which unleash a power over the earth she never knew she possessed—a power that could get her killed. As rumors of a rebellion against Calix spread, Shalia must choose between the last chance for peace and her own future as an Elementae.
This intense, richly drawn high-fantasy by the author of Scarlet will hold readers spellbound.
Spoiler free Summary:
The first thing that comes to mind for me is: Avatar: The Last Airbender. I was obsessed with this show as a kid and this book brought back all of the awesome memories because if the elemental powers.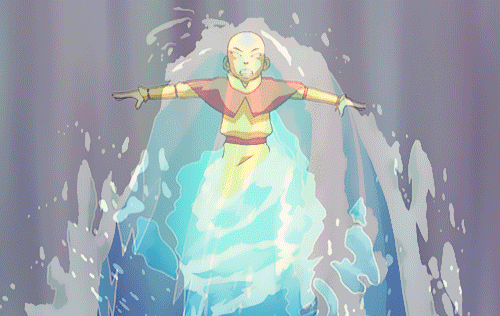 A.C. Gaughen has created an amazing world for you to fall in love with. I love how creative her imagination was when it came to devising these wonderful parts of the world that the characters live in. This novel was such an out of the box idea that translated into something unlike anything I have ever read before. This book reminded me if The Wrath & The Dawn and Avatar: The Last Airbender had a book baby together.
This author keeps you on your toes the whole time you are reading. I loved that she had multiple plot twists that totally blind sided me. You will not want to put this down until you have read the very last sentence.
The character development was outstanding. I felt like I could really get into the story since she made these characters so personable. Shalia had such a fascinating growth throughout this whole novel.
Reign the Earth will be one of those books that I will think about forever and definitely re-read in the future. I cannot wait to meet AC Gaugen at BookCon! I would highly recommend it to anyone interested in fantasy, faeries, action, or a novel that you will not be willing to put down.
Side-note: I don't typically read the acknowledgments at the end of a book, but for some reason did this time. If you read this book you need to read it also, this authors story is amazing, She persevered through so many hardships to get this wonderful book out to us, her readers.
From your local bibliophile, until next time!
Go check out my youtube: https://www.youtube.com/channel/UCGuiyKEx0JAOSZ9m6wfoGFg
Twitter: bookinstruments
Instagram: thebookinstruments
Personal Snap: mikaylakennaugh