Book Expo America and BookCon
As many of you know I am pretty recent in the blog and youtube community. I have been following book people since high school, but did not start actively posting until about August or September 2017. Since I have been following everyone since I was about 16 I have constantly heard of Book Expo and BookCon and have always been super jealous of everyone going. Every year I have told myself "one year I will go to this." I am happy to say the day has come!
In February I bought my older sister and I tickets to BookCon. Then I decided to apply as a blogger to Book Expo, but I was fully aware that I have very little followers and views. I totally expected to get rejected, I was mainly applying to know the process and know what I should try to fix on my bogs to get accepted the next year. I had up to 21 business days to get a reply on my status. Once I hit the 21st day I was a bit down that I hadn't heard ANYTHING, not even a rejection.
Then it happened.
I was on my home from dropping someone off at the bar at night and saw an email ding on my phone. I just figured it was for my work, then I saw it said Book Expo. I did a mini freakout and was so nervous to look. Then I decided to finally brave it and went into the email. Then I saw the best words ever "Your request for a badge has been approved." I couldn't believe what I was seeing, against everything I thought I was actually approved!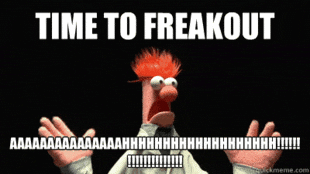 So, I am so happy to say I will be on my way to New York for the best 5 days of my life at the end of May!
Is anyone else going? Please let me know because I will be at Book Expo by myself and need people to brave the crowds with me!
p.s. If you have been and have been and have any advice please comment it 🙂
From your local bibliophile, until next time!
Go check out my youtube: https://www.youtube.com/channel/UCGuiyKEx0JAOSZ9m6wfoGFg
Twitter: bookinstruments
Instagram: thebookinstruments
Personal Snap: mikaylakennaugh