I have recently returned from a 3-week vacation and while on vacation I got addicted to Kerrelyn Sparks' Love at Stakes series. I had read the first book in the series, How to Marry a Millionaire Vampire, back when I was in high school because I had gotten it on my kindle for free. Back then I didn't know that it was part of a series. I have re-read it a couple times since and the last time I looked it up and saw that it was a series. From there I have read almost every book, I am on what I believe to be the last one.
One thing that I truly appreciate about Kerrelyn Sparks is the fact that she totally re-imagined the way we think about vampires. When you think of vampires, you will typically think about books such as Twilight and the Vampire Diaries. This author obviously put great thought into the making of the series, not wanting to conform to the norms that most authors do when writing a vampire novel. One thing that really sticks out to me is the fact that the vampires are not aloud to be around during the day because they are literally dead. That's right, they have this thing called a death sleep where they are dead when the sun is up. I don't know how she came up with some of the details she uses, but that is one of the reasons that I fell in love with her series.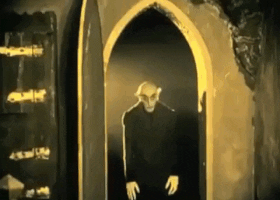 Something that I feel a lot of authors lack creativity and that is what will pull readers in, especially if you want them to go and buy the rest of the books in your serious. I mean one way to get people to read books is to offer the first one for free on the kindle. Though the only way to get them to go and buy the second book is to pull them into the story with your creative and ability to create an intriguing plot line that keeps readers on the edge of their seat. I cannot tell you how many first books in series I own on my kindle because they were just so bad. Many people have to offer their book for free because otherwise no one would want to read it. I don't mean to put anyone down or anything, but you are always better off to think through you plot and such before even putting anything down. Why make a book if it won't be read?
I am a person who reads a lot more young adult than romance. Considering that I think that Kerrelyn Sparks is a brilliant author and I will definitely be looking into her other series. To anyone out there I would suggest reading her Love at Stake series!
Let me know if I should review the individual books in the series!
From your local bibliophile
Twitter: bookinstruments
Instagram: thebookinstruments